The other day I was browsing around for baking inspiration and the idea of a Lemon Drizzle Cake came to mind. In need of something to keep my hands and mind busy, I decided to grab the ingredients for this cake on my way home from work and experiment with a new recipe.
Now, I'm usually quite good at baking (as this blog is a testament to). However, over the past several months I've been struggling with mental health issues (yup, I'm coming right out and saying it). I've been doing very little baking and the few times I have thrown something together, it has very often failed. I've guess I've just been a little bit too rushed and distracted, or not really thought my ideas through properly.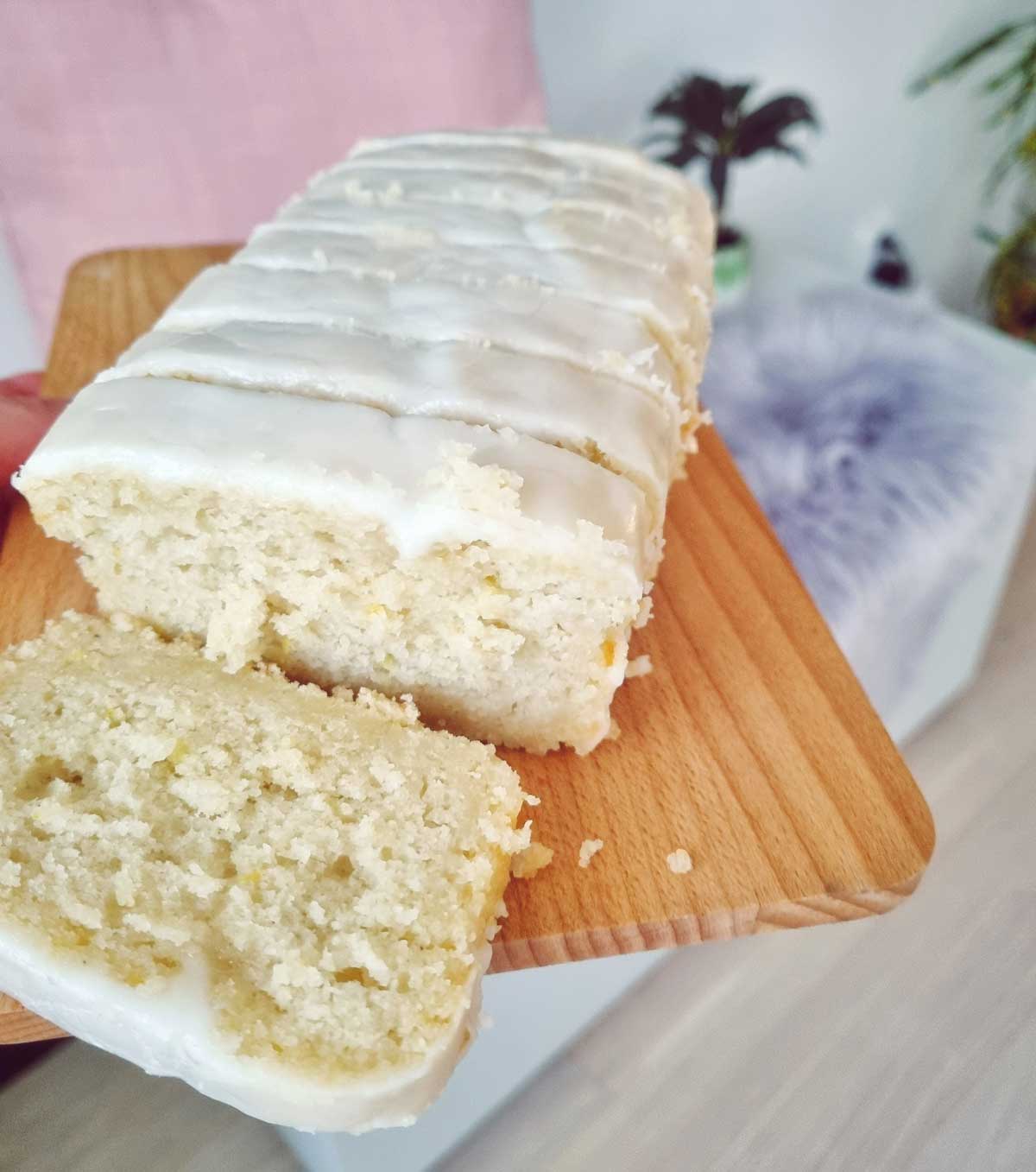 With this Lemon Drizzle Cake, I was rushing a little bit too much and mixed some things in the wrong order. Bracing myself for it to come out of the oven a failure, I was surprised when it came out perfect!
The cake is fluffy and moist, has just a hint of vanilla and lemon, and the lemon drizzle gives a nice refreshing hit of citrusy tang.
Lemon Drizzle Cake (vegan)
Ingredients
For the cake:
1 cup all-purpose flour
½ cup almond flour
2 tsp baking powder
pinch of sea salt
½ cup sugar
zest of one lemon
¾ cup vegan yoghurt (I used the Oatly Turkish Yoghurt but you can use soy yoghurt or other vegan yoghurt)
½ cup olive oil
3/4 cup chickpea brine (aka aquafaba)
1 teaspoon vanilla extract
For the lemon drizzle:
1 cup powdered sugar
2-3 Tbsp freshly squeezed lemon
How to make the cake and lemon drizzle
Preheat your oven to 350F (150C) and line a loaf tin with parchment paper.
Add the flour, almound flour, baking powder and salt to a big mixing bowl and stir together.
In a separate bowl, add the sugar and lemon zest and mix together.
Add the yoghurt, olive oil, chickpea brine and vanilla extract to the sugar and mix until combined.
Pour the dry ingredients into the wet ingredients and mix until just combined.
Pour the batter into your loaf tin and bake in the oven for about 50 minutes or until a toothpick inserted in the middle comes out clean. Let the cake cool in the pan before removing it and adding the lemon drizzle.
Make the lemon drizzle by mixing together the powdered sugar and lemon.
Enjoy!