I've been getting back into my baking lately so I've been looking for opportunities to bake. This past week at work we had an intern who was working her last day, so I decided to bake a cake to bring in to work. I knew two things right away: I wanted to bake a cake with frosting (because frosting the cake is the most fun part) and I wanted it to be chocolate (because everybody loves chocolate!). The result was this Decadent Vegan Double Chocolate Cake.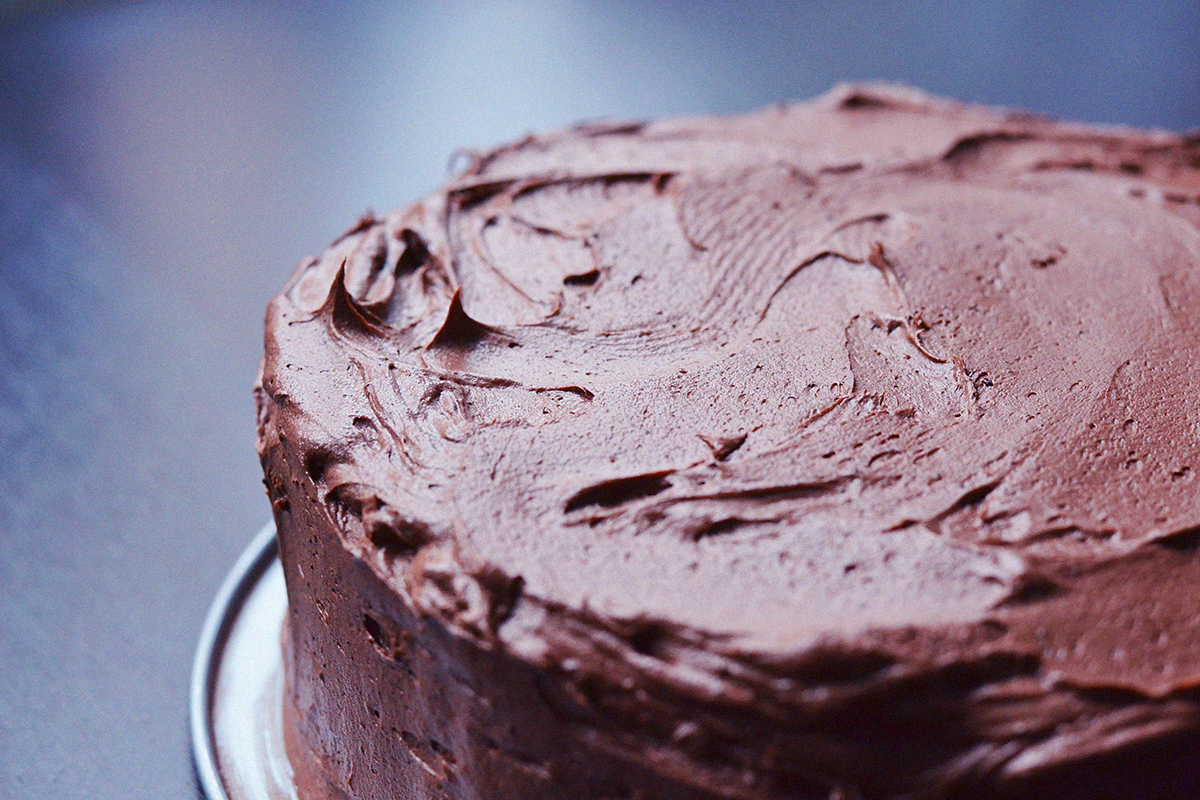 I'm always a little bit nervous when I make a cake for someone else, because obviously I can't taste it beforehand to check if it's good. Once I served this one up at work and tasted it, I was relieved to find it indeed is delicious! It's suuuper dense and filling though, and brimming with chocolate-y frosting in two layers! It's the perfect cake for a any kind of celebration. And it would be even better with fresh raspberries, strawberries, sprinkles or candles on top!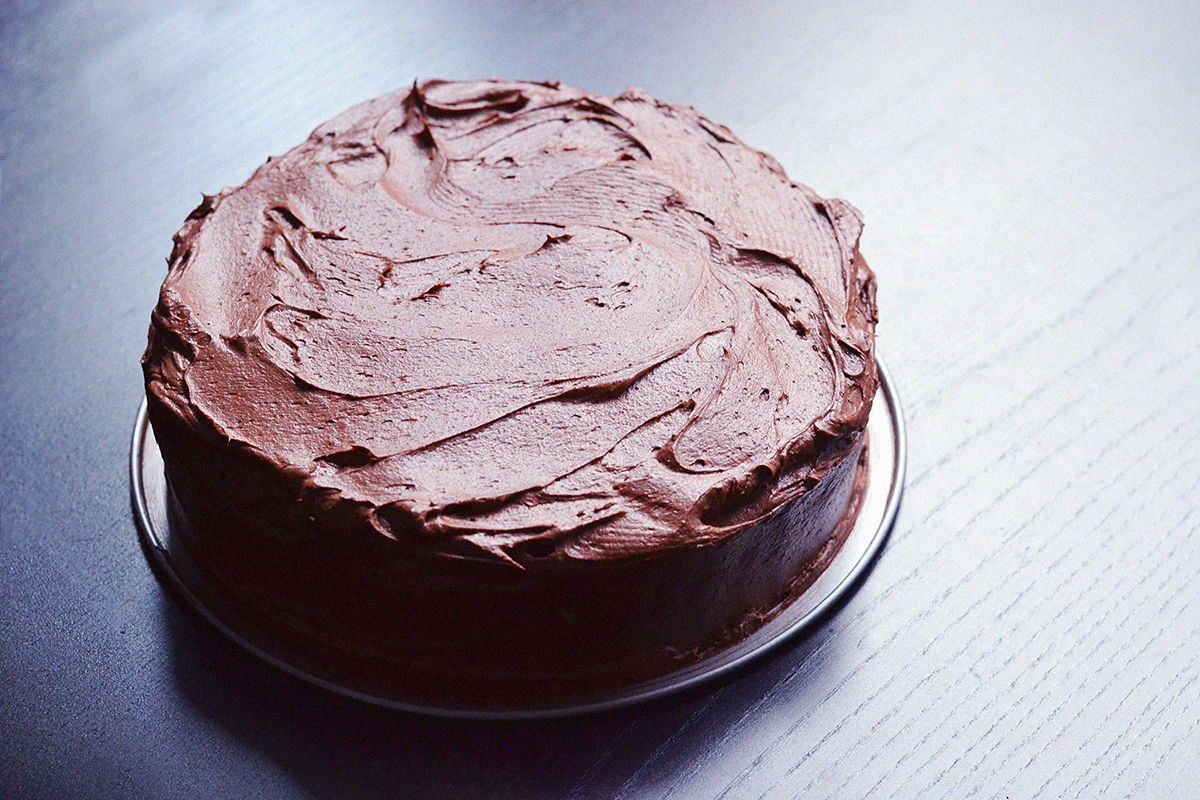 Decadent Vegan Double Chocolate Cake
Ingredients
1 1/2 cup oat or almond milk
2 tsp apple cider vinegar
2 cups flour
1 tsp baking powder
1 tsp baking soda
4 heaping Tbsp unsweetened cocoa powder
1 tsp pure vanilla powder (optional)
1 tsp each cardamon and cinnamon
1 1/3 cup brown muscovado sugar (or regular granulated sugar
1/4 tsp salt
1/2 cup strong brewed coffee
2/3 cup vegetable oil
1 tsp vanilla extract
For the frosting
1 cup vegan butter, softened
2 1/2 – 3 cups powdered sugar
2/3 cup unsweetened cocoa powder
1/4 cup (30 g) dairy-free semisweet chocolate, melted and slightly cooled
2 tsp pure vanilla extract
~1/4 cup oat or almond milk
Method
Preheat oven to 176C (350F) and grease a 20 cm (8 inch) round pan (I use coconut oil to grease the baking pan).
In a small bowl, add the milk and apple cider vinegar and whisk vigorously. Set aside while you prepare the dry ingredients.
In a large mixing bowl, add the flour, baking powder, baking soda, cocoa powder, pure vanilla powder, cardamon, cinnamon and sugar.
In a separate bowl, add the milk and vinegar mixture, coffee, vegetable oil and vanilla extract. Mix well.
Add the wet ingredients to the dry ingredients and mix until combined and no lumps remain.
Pour into the baking pan and bake in the middle of the oven for 30 minutes then check it and if it's getting a little too brown on top, cover it with tinfoil and bake for another 20-25 minutes, checking it now and then. Once a toothpick inserted into the middle comes out clean it's ready!
Allow to cool completely and then cover with saran wrap and place in the fridge to cool completely before you frost it.
To make the frosting: Mix together all the ingredients until you've got a thick frosting. Set aside in the fridge while you cut the cake in half.
Place the cake on a large cutting board and using a serrated knife, carefully cut it in half in the middle so you get two equal sized cakes.
Add a dollop of frosting to the top of one cake base and spread it evenly across the top. Then add the second layer on top and spread the rest of the frosting over the top and sides of the cake.
Decorate with chopped chocolate, desiccated coconut or sprinkles, if desired.
Enjoy!