If you're anything like me, you've likely got your morning routine down to a T. Or maybe you're the opposite – so far removed from a morning person that you snooze fifteen times before reluctantly dragging yourself out of bed. Whichever you are, I promise you your morning self will than you if you prepared breakfast the night before. Here's how to make overnight oats that'll be ready and waiting for you in the fridge when you wake up.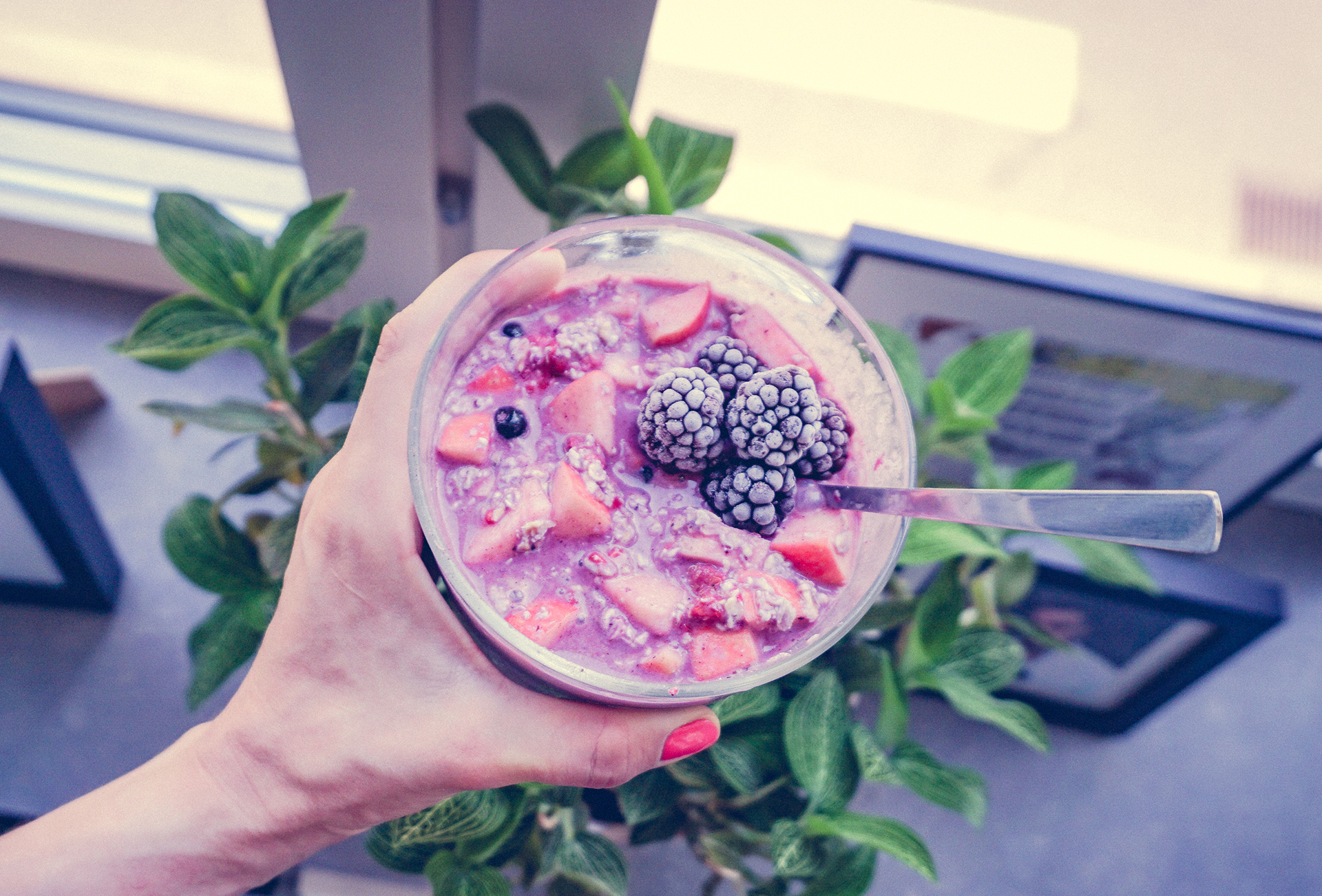 First, a moment of honesty: I never used to be an overnight oats kind of girl. No matter the temperature, I preferred my oats warm. But, then the heat wave of this summer hit and I decided I had to give chilled oats another chance, and just like that, overnight oats became my go-to and saving grace during the summer of 2018.
What's so great about overnight oats?
I'm sure this isn't the first time you've heard of overnight oats. For the past couple of years, overnight oats and chia pudding has been on everyone's lips. Maybe you're still waiting to be convinced of why you need this breakfast in your life. Here's some of the reasons I've found I love overnight oats:
Takes about 30 seconds to prepare
Requires very few (and inexpensive) ingredients
The perfect on-the-go breakfast
Can be endlessly varied, doesn't get boring!
It's healthy, filling and looks pretty too!
Saves time – your jar of breakfast yum is ready and waiting for you in the morning.
How to Make Overnight Oats
You'll need:
2/3 cup oats (1 1/2 dl) rolled oats
1 cup (2 1/2 dl) oat milk (or other plant based milk)
pinch of salt
1/2 tsp cinnamon, optional
1 tbsp maple syrup or other sweetener, optional
Mix ins:
berries
apple
banana
nut butter
Add the oats, liquid,  salt, cinnamon (if using) and sweetener (if using) to a jar that has a tight lid. Give it all a stir and then add in the fruit. Pop the lid on and set in the fridge over night. I like to add raspberries and blueberries to my overnight oats, I just add them in last and let them sit on top of the oats over night. In the morning, I add a chopped up apple and give the oats a good stir before eating. Pro tip: add nut butter or hemp seeds on top before eating.
What's your go-to breakfast?