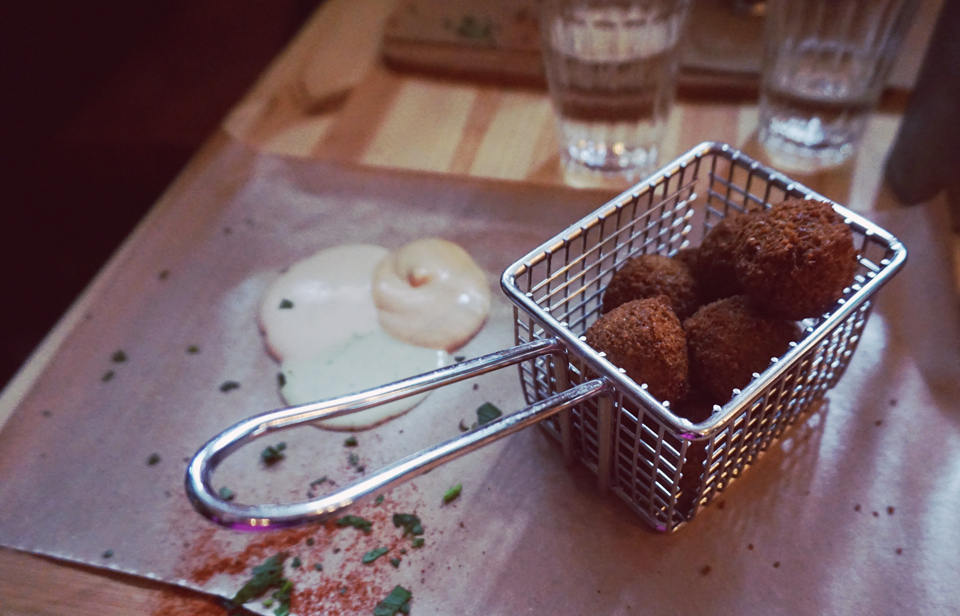 Falafel snack at FLFL
Stockholm is becoming the place to get good Falafel. It really dawned on me just how many great spots there are when we stopped by FLFL for lunch this weekend. This revelation inspired me to put together a top three list of where to go if you're in Stockholm and craving a great falafel. Here is where you can get the best falafel in Stockholm.
Falafelbaren
Falafelbaren on Hornsgatan 39 in Stockholm has long been a favourite spot of mine. Their falafels are crispy on the outside and perfectly soft on the inside. They have several options to suit your falafel eating desires – in a pita, wrap, or as a salad (their salad is my standard order there).
FLFL
This weekend we grabbed lunch at a new falafel restaurant near Nytorget in Stockholm called FLFL, and now I'm torn. I think I might like them better than Falafelbaren! If for no other reason than that their restaurant is a little bit bigger than Falafelbaren, so it's easier to get a spot to sit there. I had the "Falafel snack" (9 falafels with 3 sauces) and their french fries. The falafels were perfect. The fries however could have used a bit more seasoning but were crunchy the way I like them. I'll definitely be eating here again as several of their other dishes looked super good too (like the plate of hummus topped with falafels – we all know I'm a big fan of hummus). Also great – almost their entire menu is vegan (aside from a couple of dishes that contain egg).
Maxos
So, this one I haven't actually tried yet, but it looks super good! I've heard great things about a place called Maxos. Obviously, I can't give you any personal judgement of this place just yet. But the reviews and images from the place suggest it deserves a spot on this list.
What is your favorite falafel restaurant?