Summer time brings on cravings for cool, refreshing, and tasty snacks. One of my absolute favourite summer snacks is a bowl of banana nice cream piled high with crunchy and yummy toppings. Here's the quick and easy recipe for Banana Nice Cream.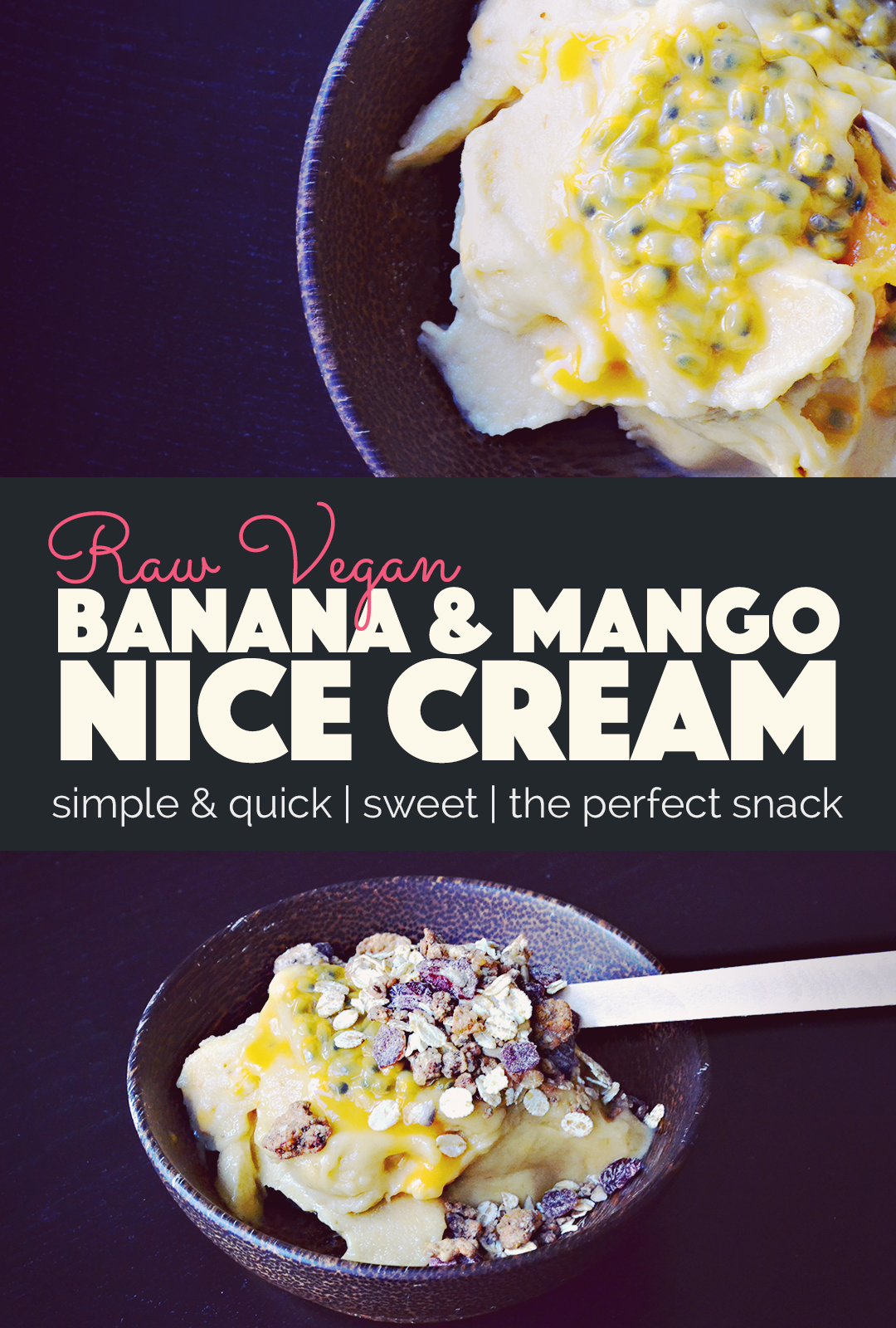 I don't think I've ever had anything that tastes so much like ice cream, without actually being ice cream. The base recipe for Banana Nice Cream is made up of a single ingredient – frozen bananas.
Related: Strawberry Swirl Ice Cream
If you're a superbananafan like me you're gonna love this. And if you're a banana sceptic, you're gonna love this. Honestly, don't worry about the banana flavour if that's not what tickles you. There's something about freezing the bananas that kind of dampens the banana flavour while still tasting like sweet freaking awesomeness. So even if you think the taste of banana is a bit bleh, you'll like Banana Nice Cream. Give it a try!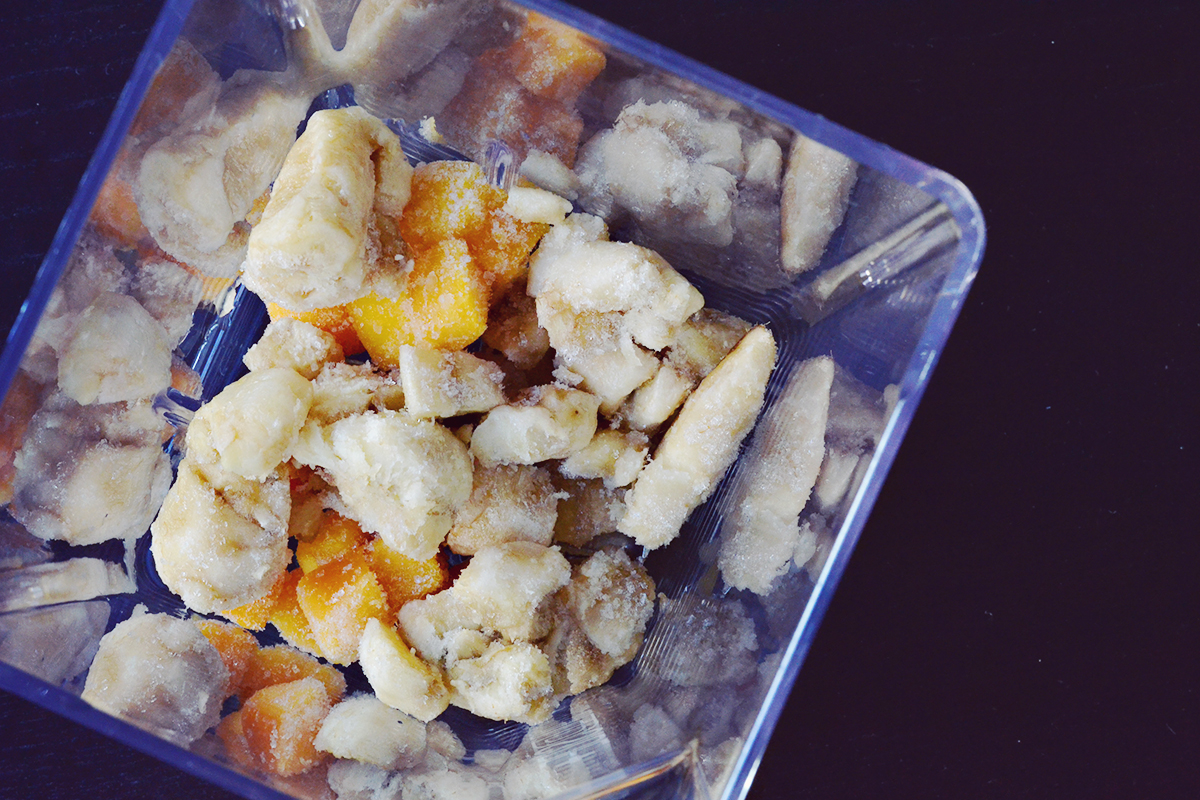 First things first – prep your bananans
To make your bowl of frozen yumminess, you'll need to stock up on a couple of bunches of bananas. Make sure you let them ripen (you know they're ripe when they have brown spots on them). Once they're ripe, peel and chop them into pieces and place in an airtight container in the freezer for at least 6 hours.
I make sure to keep my freezer stocked full of ripe banana pieces, so I've always got them on hand for my banana nice cream bowls. Frozen bananas will probably last, like… forever in the freezer. Though I can't say for sure since I've never stocked them longer than a couple of weeks at a time, I'm constantly using them up and stocking my freezer anew!
Related: Double Chocolate Chunk Nana Ice Cream
So, now that you've got your bananas prepped, time to make your nice cream!
Banana Nice Cream
Yield: 1 delicious bowl for one happy camper
For the nice cream
2-3 frozen bananas, chopped into pieces
1/2 cup frozen mango, optional
Topping suggestions
1 passionfruit
1/2 cup granola
handful of fresh raspberries and blueberries
peanut butter
chopped nuts
caramel sauce
chopped chocolate
Method
1. In a high speed blender, add the frozen bananas and mango. I usually let them defrost for 15-20 minutes depending on how frozen they are.
2. Pulse the frozen fruit, scraping down the sides with a spatula as you go. Have patience, it takes a couple of rounds of scraping down the sides and pulsing, but eventually you'll get a smooth and thick ice cream-like batter.
3. Transfer the nice cream to a bowl and sprinkle with the toppings of your choice. See suggestions above.
Enjoy!
What's your favourite banana nice cream toppings?