I started making this white chocolate saffron fudge for Christmas about five years ago and have continued to make it every year since. The main reason being that my brother loves it so it makes for the perfect gift for him. Plus, that gives me a reason to bake and be crafty, win-win!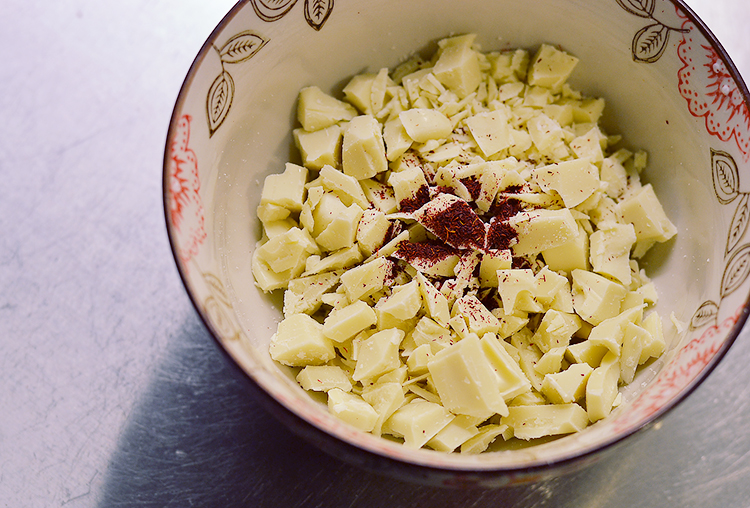 This four ingredient recipe is fairly simple but takes a bit of work getting just right.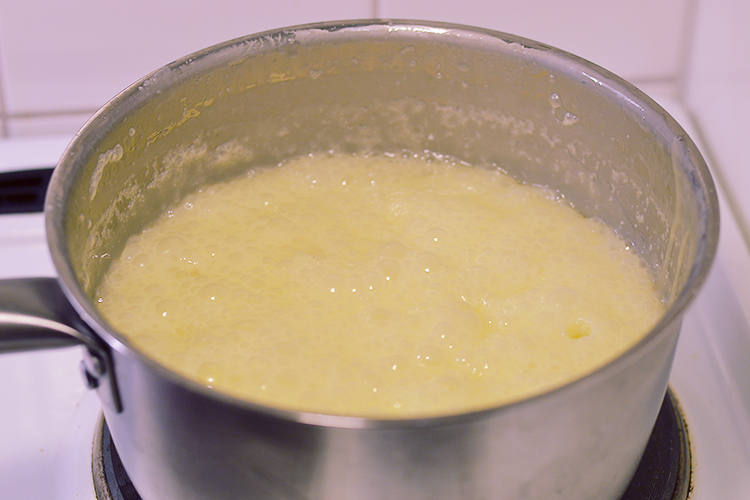 Mix the cream and sugar and let bubble for about 15-20 minutes until it can handle a soft ball test. This is the tricky part that is a little bit nerve-racking as it easily boils over.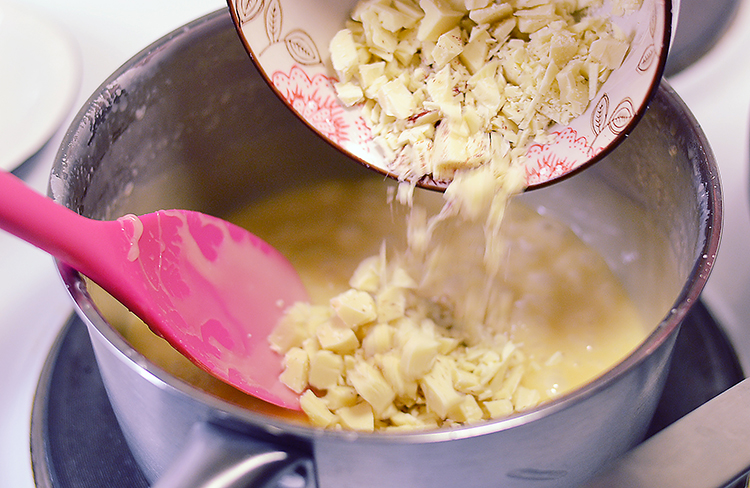 Once it's reached soft ball state, add the white chocolate and saffron, stir until the chocolate is completely melted and smooth. Then pour into a pan to cool before cutting into bite sized cubes.
RECIPE
2.5 dl / 1 cup heavy cream
3 dl / 1.3 cups sugar
0.5 g / 1 tsp saffron
100 g white chocolate
HERE'S WHAT YOU DO:
In a large saucepan, heat the cream and sugar over medium high heat until it comes to a boil. Allow to boil for 10-15 minutes until it can handle a soft ball test (drop a teaspoon of the fudge into a glass of cold water, if you can form a ball with the mixture, it's ready).
Pull the saucepan off the heat and immediately mix in the white chocolate and saffron. Mix until combined then pour into a small dish lined with parchment paper. Set aside to cool.
Once the fudge has completely cooled, chop into bite sized squares. Store in an airtight container in the fridge.
Enjoy!