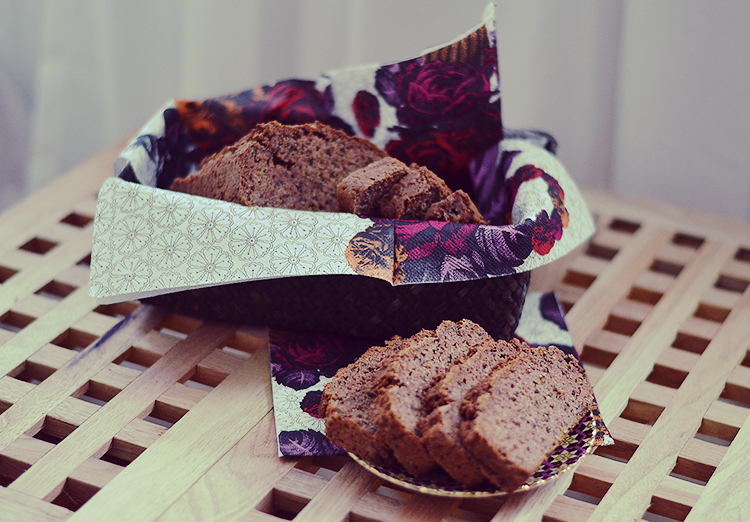 This is a fantastic little gem of a bread I've been making for the past couple of years. It's actually a Paleo bread (oh, you know – that grain-free-stone-age-hunter-gatherer diet), but it's the gluten and lactose free aspect of it that I like.
Both gluten and lactose like to mess with most people's stomachs and health, and I know my stomach is a lot happier on gluten and lactose free grub than not. So, let's snap to it. This is such a quick and easy recipe, you'll whip it up in one-two-three!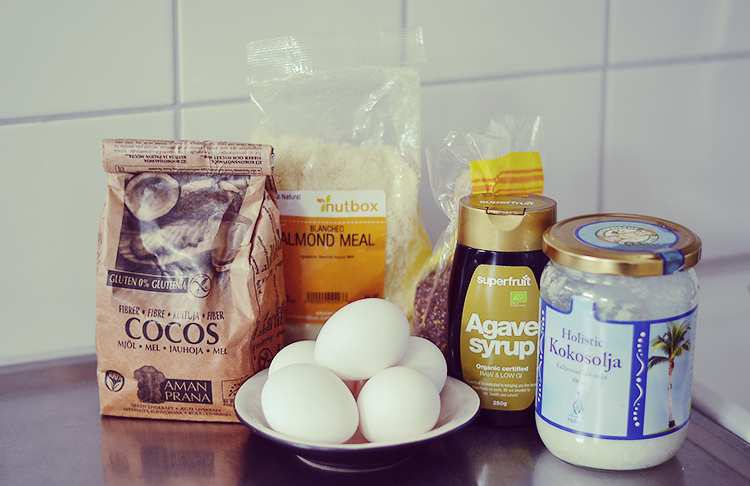 Aside from being gluten and lactose free, this bread is also packed full of healthy and protein rich ingredients like eggs, coconut oil, flaxseed and almond meal.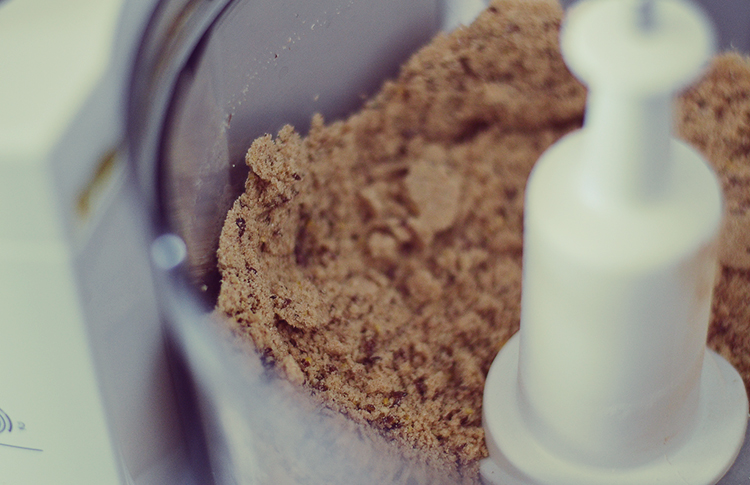 Combine almond meal, coconut meal, flaxseed meal, salt, and baking soda in a food processor and pulse until mixed.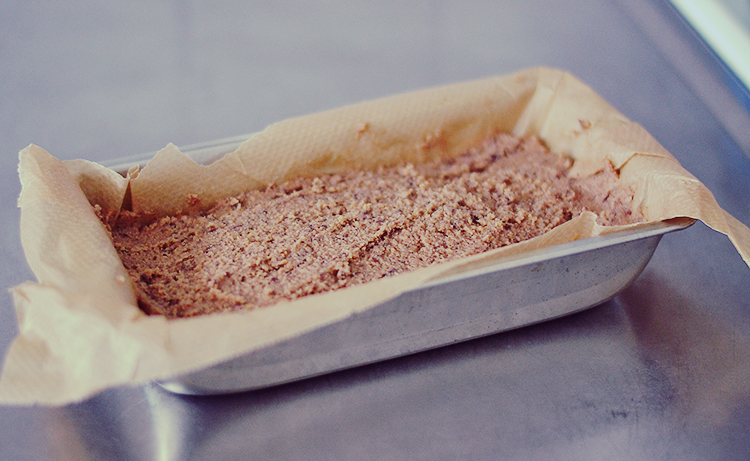 Add the eggs, coconut oil, agave syrup and apple cider vinegar and pulse a few times until combined. Then pour into a well greased (or lined with parchment paper) loaf pan and spread to fill.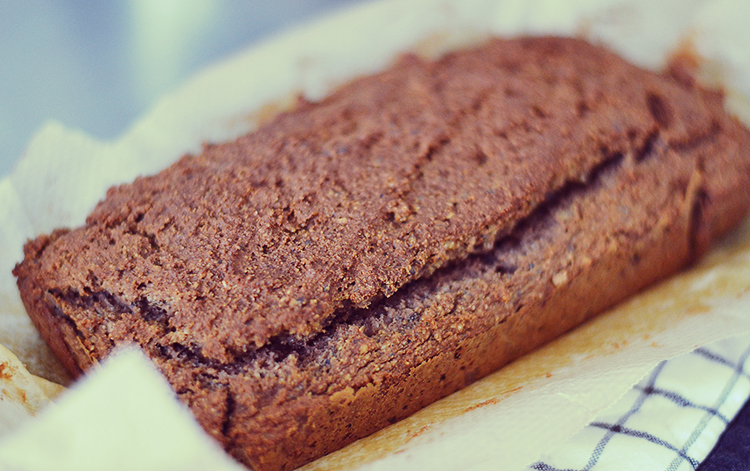 Pop it in the oven for 30 minutes and you're done!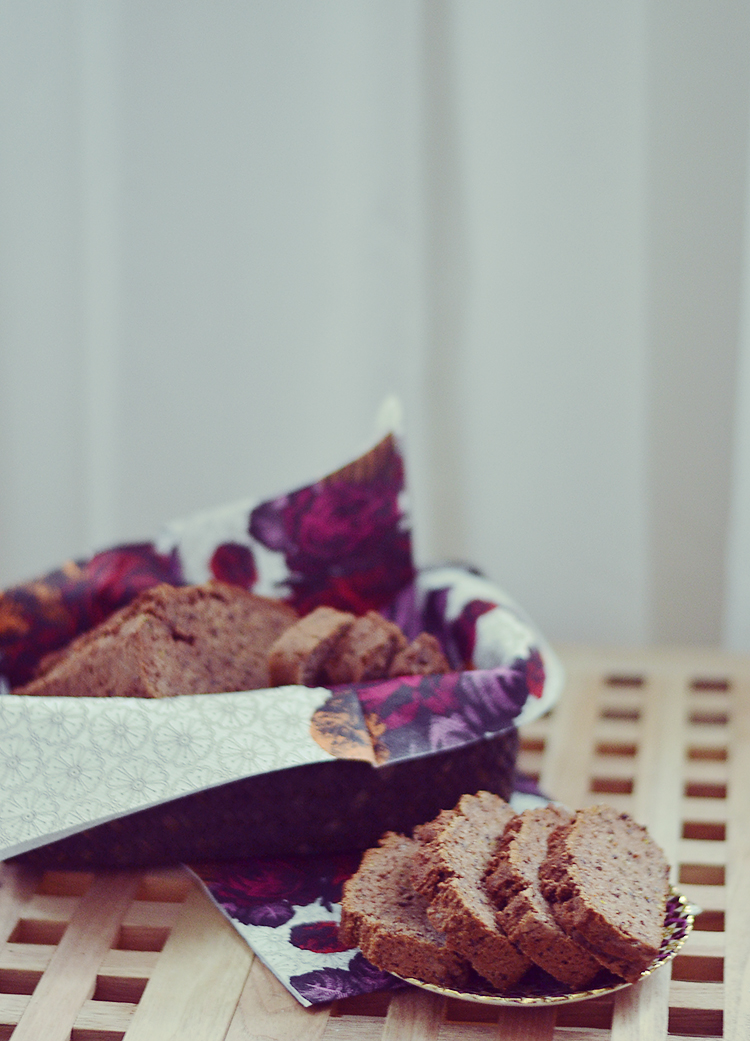 Recipe
Yields: One small loaf
INGREDIENTS
1 1/2 cup / 3.5 dl almond meal
2 Tbsp coconut meal
1/4 cup / 0.5 dl flaxseed meal (ground flaxseed)
pinch of salt
1 1/2 tsp baking soda
5 organic eggs
1/4 cup / 0.5 dl coconut oil, melted
1 Tbsp agave syrup
1 Tbsp apple cider vindegar
HERE'S WHAT YOU DO
Set the oven to 175 C / 347 F.
Place the coconut oil in a jar or bowl in a hot water bath and allow to melt.
In a food processor, mix together almond meal, coconut meal, flaxseed meal, salt, and baking soda. Pulse to combine.
Add eggs, coconut oil, agave syrup and apple sider vinegar and mix again until combined.
Line a loaf pan (about 20 x 12 cm / 8 x 5 inches) with parchment paper, or use more coconut oil to grease the pan. Pour the bread batter into the loaf pan and even out with a spatula or spoon.
Bake for 30 minutes. Allow to cool on a wire rack before slicing.
Top with whatever your heart desires, I like topping mine with peanut butter and sliced banana. Enjoy!