About a year ago, I decided I was going to stop buying new clothes and aim to buy second hand as much as possible. I've definitely not been flawless in my efforts, but for the most part I've stuck to second hand and grown to absolutely love it!
My main motivation for this shift is the climate crisis. The fashion industry uses more energy than both the aviation and shipping industry combined, it dries up water sources and pollutes rivers and streams (the cotton needed to produce one pair of jeans uses 10,000 – 20,000 litres of water). So if you don't want to be a part of an industry that is one of the top destructors of our planet, then you should quit buying new fashion and instead shop second hand.
Shopping second hand takes a little more time and effort (and practice) than "regular" shopping, but once you learn the tricks of the trade it's a lot of fun and I promise your wardrobe will be every bit as stylish as if you were shopping new. Here are my best tips for how to shop second hand.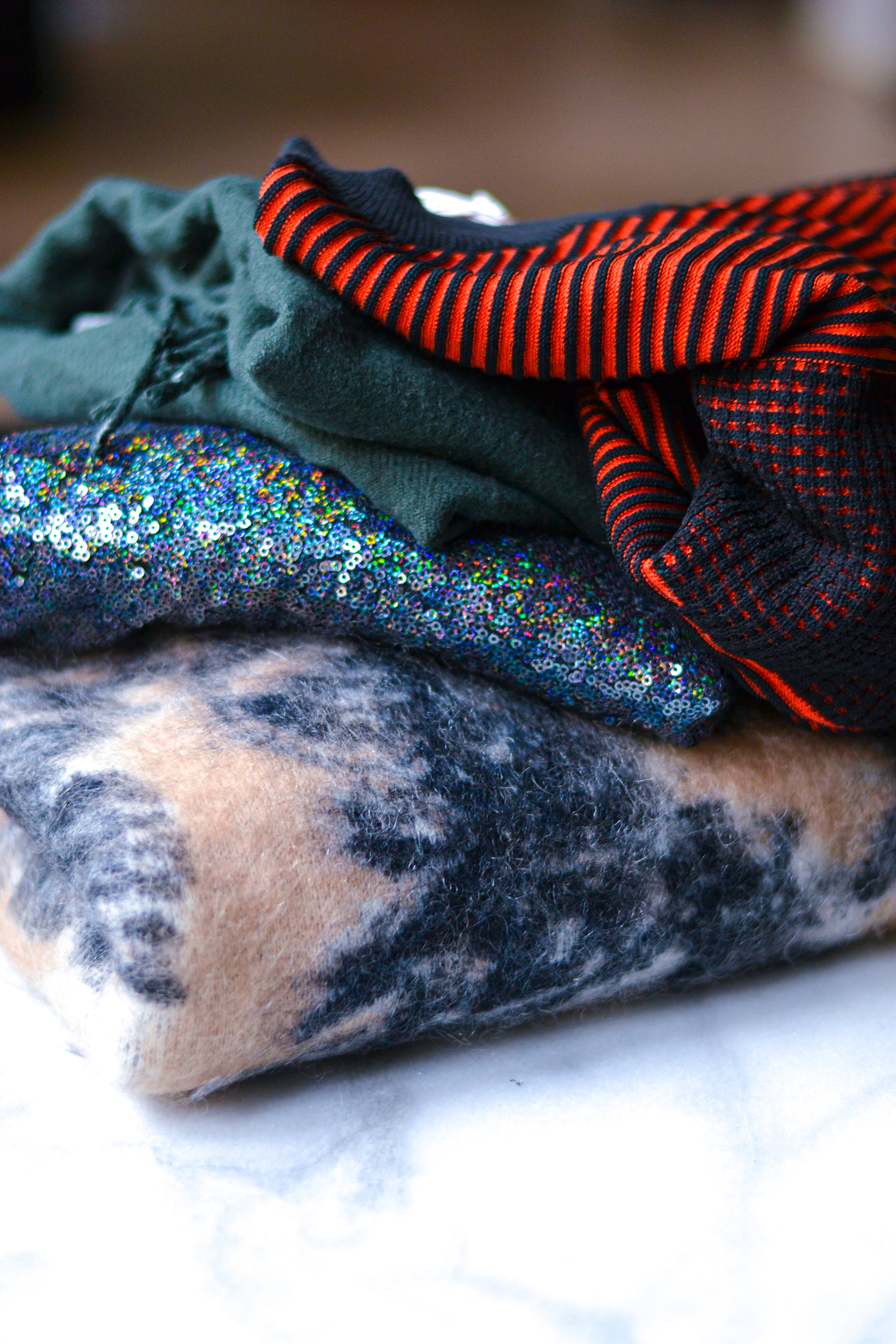 Know your second hand outlets
First things first. Find your local second hand shops! Some cities are known for their second hand and vintage boutiques while others may have none. Do a search of what second hand shops are available in your town and check them out. If there are none or you struggle to find what you like in store, then there's a whole world of second hand online in web shops and apps.
I live in Sweden so my go-tos for second hand shopping are Tradera (similar to eBay), Sellpy, YayTrade, Facebook market place (I've joined specific groups on Facebook for buying and selling second hand), Arkivet (a beautifully curated second hand shop with two boutiques in Stockholm), and occasionally I'll check Stadsmissionen, Myrorna and Emmaus (three shops with regional locations in Sweden that are the equivalent to the Red Cross).
Check out the international second hand app Depop if you're looking for a place to start. If you're after something more fancy (high end designer items) then check out Vestiaire Collective.
Filter, filter, filter
Sites like Tradera or Sellpy list hundreds of thousands of items, so unless you want to be scrolling for days on end, you should use the site's filter.
Both Tradera and Sellpy have awesome filtering options. Typically, I'll filter on my sizes (more about sizing in a bit), category (for example a specific clothing item), and condition (I usually filter on good, very good, mint or new). This narrows my search down significantly, and although it's still a lot to sift through, it's at least a manageable amount which gives me a better chance of finding what I'm after.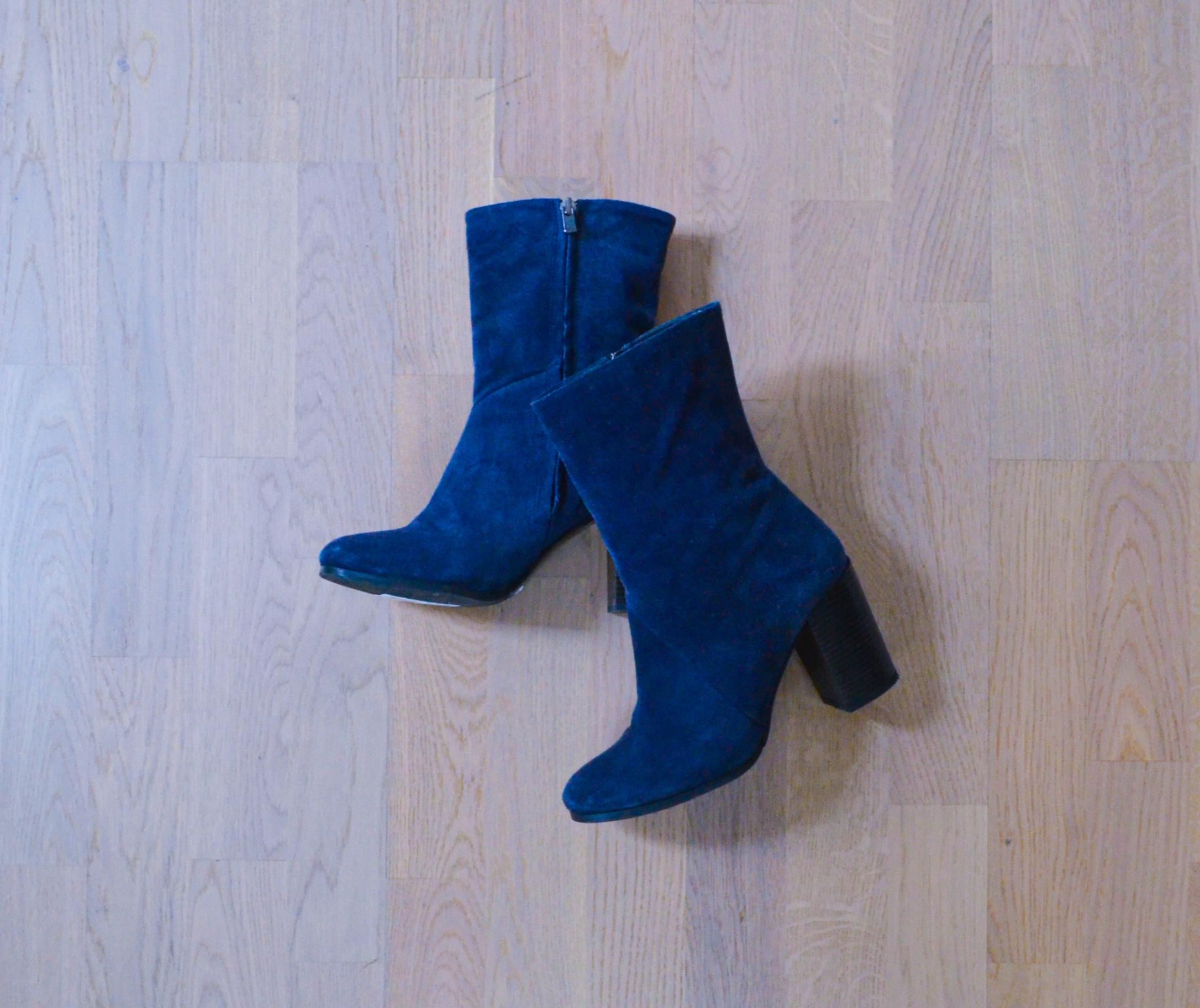 Don't limit your sizing
You might be used to always shopping the same size (or around the same size) in store, but when it comes to second hand, you should broaden your spectrum a bit. Consider if the clothing item can be worn lose-fit or oversize, or maybe it's something that can be layered and would work great in the fall or winter when you want to bundle up.
A lot of second hand items will have been washed at least a couple of times, which means they may have shrunk slightly and thus be slightly smaller than the labeled size. If you do find something you love that's too big on you, you could always take it to a tailor and have it downsized slightly. The key is to broaden your search, and the probability of finding what you want, by not limiting yourself to only a few or one size.
Check the photos and description carefully
When shopping online, make sure you take a close look at the photos to try to discern the condition of the item. The description won't always be accurate or describe the condition of the product or how worn it is, in those cases you have to rely on the photos. Now, photos aren't always going to be truthful or detailed enough either, but it's still worth checking them two or three times to make sure you don't miss a stain or fault that you may have missed at first glance.
The reason I mention this isn't to suggest you have to refuse an item if it's got a slight fault, but rather so you know what to expect and aren't disappointed if something shows up in worse condition than you imagined.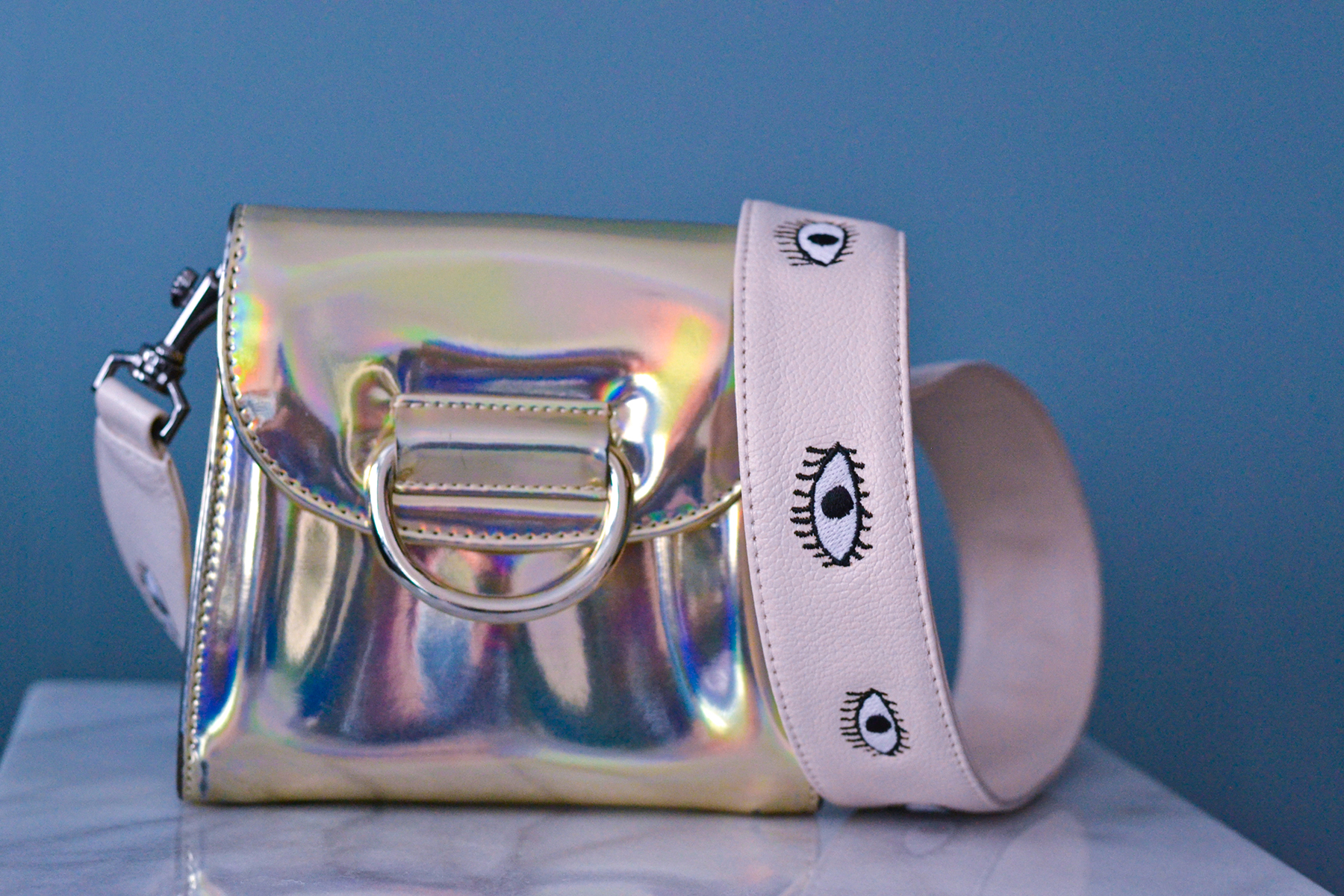 Don't knock it if it's faulty
Finally, if you find something that's got a slight fault to it, consider how you might fix it. A lot of things can be mended with simple DIY-tricks or brought to a tailor to be fixed. You might (like me) find that you enjoy having a little DIY-project to work on to perfect your new-but-old second hand find.
There you have it, my top tips for how to shop second hand. I hope you'll give it a go!